1.  Prof. G. T. Sanap , Asst. Professor & H.O.D.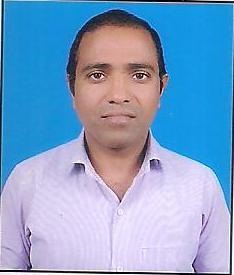 M.Sc., SET (Mathematics), B.Ed., M.A.(Education).
E-mail ID-sanapganesh480@gmail.com
Specialization in Mathematics
7 years experience in teaching field
Member of All India Council For Technical Skill Development (Member ID:AICTSD/PROFESSOR/34474)
Successfully completed the Scilab training (FDP) organized at Rajarshi Shahu Mahavidyalaya (Autonomous), Latur under PMMMNMTT in January 2020 semester, with course material provided by the Spoken Tutorial Project, IIT Bombay from 1st to 7th May 2020
SNDT DBAC FDP 2020: " Two Weeks Faculty Development Programme On Empowerment Through Digital Technology and E-Learning " organized during 18th-30th May, 2020.
Successfully completed One Week Pedagogical Training for Teachers on Tools for Online Teaching Learning and Evaluation, from 1st July to 6th July 2020, organized by School of Mathematical Sciences, Swami Ramanand Teerth
2. Prof. A.G. Lokhande, Asst. Professor.