Community College Scheme
In the higher education sphere, knowledge and skills are required for diverse forms of employment in the sector of education, health care manufacturing and other services. In view of this, UGC implemented the scheme of Community Colleges. Our College has started following courses under Community College Scheme:
Establishment: 2018 NSQF -UGC, New Delhi under Community College Scheme
Grant Received : Rs 40,00,000 Sanction Letter No: F-84/2018 CC dated : 4th Sept, 2019
Highlights of Courses
Total Credits for Award for Diploma Course: 60
Total Credits for Award for Certificate Course: 30
The certificate for skilling component would be awarded by the Sector Skill Council in terms of NSQF level.
The certificates course is UGC and S.P. Pune University recognized and is valid throughout India for job openings in respective field.
Eligibility: Candidates should pass Higher Secondary school Education (or 10+2 course) from any recognized board.
Mode of Examination: The examinations for all courses are conducted online by respective Sector Skill Council (S.S.C) in the college.
Fees: Rs 500 /- per course
---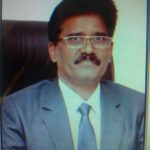 Head of Community College: Dr. Pandurang R. Bhabad, Principal
Mobile No: 9545500661
Email: drprb2007@rediffmail.com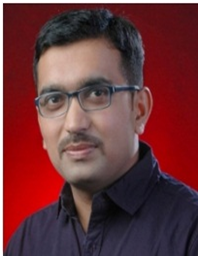 Nodal Officer: Prof.C. D.Chaudhari
Mobile No: 9028852511,9890052511
E-mail ID- chetanmcs@gmail.com
Courses under Community College Scheme:
1) Diploma Course in Travel and Tourism Management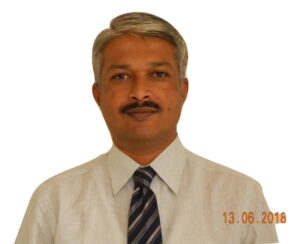 Course Coordinator: Prof.N.B.Borase
Mobile No: 9075630949
Email: teachernasik@gmail.com
Programme details:
Year
Gender
Intake
Pass out
Placement
GEN
OBC
SC
ST
GEN
OBC
SC
ST
GEN
OBC
SC
ST
2018
Male
1
17
3
6
1
8
0
5
0
0
0
0
2018
Female
4
8
3
8
3
4
3
3
0
0
0
0
2018
Total
5
25
6
14
4
12
3
8
0
0
0
0
2019
Male
2
8
0
5
0
0
0
0
0
0
0
0
2019
Female
4
6
4
1
0
0
0
0
0
0
0
0
2019
Total
6
14
4
6
0
0
0
0
0
0
0
0
2020
Male
0
6
2
8
4
5
2
4
0
0
0
0
2020
Female
4
5
3
2
0
3
1
2
0
0
0
0
2020
Total
4
11
5
10
4
8
3
6
0
0
0
0
2) Certificate Course in I.T and Soft Skill's For Employability Enhancement
Course Coordinator: Prof.Smt. D.S. Khinde
Mobile No: 9156996881
Email: khindedarshana@gmail.com
Programme details:
Year
Gender
Intake
Passout
Placement
GEN
OBC
SC
ST
GEN
OBC
SC
ST
GEN
OBC
SC
ST
2018
Male
6
12
1
5
0
0
0
0
0
0
0
0
2018
Female
9
14
1
2
0
0
0
0
0
0
0
0
2018
Total
15
26
2
7
0
0
0
0
0
0
0
0
2020
Male
9
19
2
6
0
0
0
0
0
0
0
0
2020
Female
4
4
1
5
0
0
0
0
0
0
0
0
2020
Total
13
23
3
11
0
0
0
0
0
0
0
0
2) Certificate Course in Grooming and Personality Development for Woman's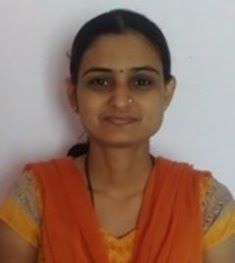 Course co-ordinator:Mrs. Swati Handge
Mobile no: 9423077964
Email id:handgeswati1@gmail.com
Programme details:
Year
Gender
Intake
Passout
Placement
GEN
OBC
SC
ST
GEN
OBC
SC
ST
GEN
OBC
SC
ST
2019
Male
0
0
0
0
0
0
0
0
0
0
0
0
2019
Female
7
15
3
5
0
0
0
0
0
0
0
0
2019
Total
7
15
3
5
0
0
0
0
0
0
0
0
2020
Male
0
0
0
0
0
0
0
0
0
0
0
0
2020
Female
9
14
4
3
3
13
0
5
0
0
0
0
2020
Total
9
14
4
3
3
13
0
5
0
0
0
0
4) Certificate Course in Common Services in Rural And Tribal Areas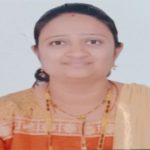 Course Coordinator: Smt. Swati K. Shelke
Mobile No: 8459303899, 9420901882
Email: Sparsh1410@gmail.com
Programme details:
Year
Gender
Intake
Passout
Placement
GEN
OBC
SC
ST
GEN
OBC
SC
ST
GEN
OBC
SC
ST
2020
Male
4
9
1
1
0
0
0
0
0
0
0
0
2020
Female
8
2
5
0
0
0
0
0
0
0
0
0
2020
Total
12
11
6
1
0
0
0
0
0
0
0
0
---
Syllabus Links